A community full of live entertainment in Florida. A world-renowned opera house and museum of art. A symphony that stirs the soul and a ballet that soars. Fabulous ways to dine on the island for a night as a prelude— or postscript. New York? Perhaps. But throw a competitive morning golf round, a powdery white afternoon beach and a dazzling sunset over the Gulf of Mexico to start an entertaining evening. All of this adds up to Sarasota— the" suncoast" and cultural capital of Florida — where days start at the edge of the water and spread after dark into downtown.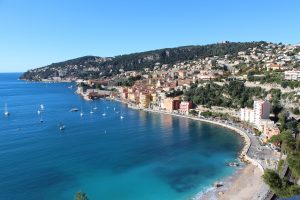 Things to do
Sarasota can be whatever you want it to be. It's Main Street's tree-shaded esplanade— complete of retail shops, restaurants and bars, outdoor cafes, and food shops. It's Palm Avenue's department stores, hairdressers, and galleries and museums. Burns Court's vintage shops and dimmed design theaters, or Towles Court's stylish and welcoming community of artists. It's a sunrise stroll along the bay-front, meal at Marie Selby Botanical Gardens underneath the banyans. As well as afternoon high tea at the Ritz-Carlton of elegant style. It is also a day-long fishing charter gliding from slip onto the bay-side; or a sunny morning stroll through fresh produce and other open-air delights at each Saturday's Farmers ' Market.
Residential homes opportunities are equally eclectic, and with the same unique combination of exciting possibilities. From the bungalow-rich neighborhood streets of vintage communities to the extravagant new bay-front condominiums, city center Sarasota provides a walkable lifestyle that overflows with casual tropical charm, the distinct aura of history and the excitement of all things new.

Sorry we are experiencing system issues. Please try again.

Medway Realty has delivered the greater Sarasota real estate market for many years. Today, we have 3 property local offices and many agents currently serving the Gulf Coast of Florida. Contact Medway Realty for property purchase, house sales, title insurance policies, lease services, relocation providers, open houses, just listed homes for sale or begin searching for your home here.